Tips for Moving House – Help Reduce the Stress
Moving to a new house is probably one of the most stressful things you can do in life and, whilst the thought of settling into your new home is exciting, the actual packing and planning beforehand aren't. However, moving home doesn't have to be a complete chore if some simple tips are followed.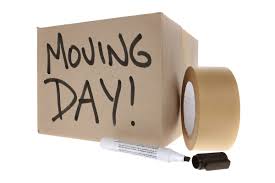 Seek a helping hand
Decluttering can be carried out for a number of reasons such as getting the house ready to impress a buyer or simply packing away your non-essential belongings to reduce the workload on moving day. Or do you have a gap between your move-out and move-in date and need a place to store all your things for a few days or weeks? These items will, of course, require a new, temporary storage space and if friends or family can't help with a spare room or garage then using a local self storage company may be the solution you need.
Protect your possessions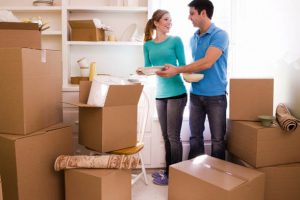 Plan in advance and purchase plenty of strong boxes, bubble wrap, tape and blankets prior to packing….these are your belongings after all. Make sure you individually wrap fragile items such as glassware, photos, pictures, plates etc before packing them in a larger box. If you are thinking of placing your belongings into long term storage then make sure everything is clean and dry so they don't become mouldy during the months (or years) in storage.
Pack smart, Pack safe
When it comes to packing your items, make sure you think logically about how you're going to go about it. Always pack heavier items in smaller boxes as it's easier to carry. Always think about how many books you stack in one box as these quickly add up to a lot of weight and may lead to a bad back or broken box when trying to lift it. Use larger boxes or bags for essentials such as duvets and pillows as these are light and easier to stack and store when contained in a box or bag. It may seem obvious to many but always label each box or bag as you will forget over the weeks or months when you suddenly need some items and can't remember where it is…leading to wasted time and effort trying to find the right box.
Where are you going? 
It's easy to get caught up in the excitement of changing postcodes but don't forget to tell your bank, insurance company, building society, credit card providers and favourite charities before you go. After all, you don't want any important documents getting sent to the wrong address.
And, just in case the bank doesn't change your address, don't forget to redirect your post with Royal Mail as a fail safe.
'Go to' essentials
Prepare a bag of essentials which should be the last thing you load into the car. This could include a change of clothes, toothbrushes, snacks, kettle, tea & coffee, mugs and sugar. Perhaps a first aid kit, tool box and toys to keep younger ones entertained when unpacking.
Treat yourself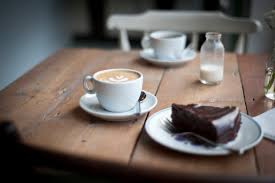 A big move is hard work and stressful so stick to your deadlines but also allow yourself some down time to enjoy a well-earned rest. Enjoy a cup of tea and biscuit during the day and why not order in from your new local takeaway in the evening. After all, there will plenty of time to cook in your new home. If you're not sure of what takeaways are around then a quick Facebook post in the local group will always bring suggestions and recommendations for you to try.
Tips to planning a home renovation or extension.
If you love the location and feel of your home, but need more space to grow as a family, then adding an extension or renovating internal rooms may be the most attractive solution compared to moving.  Extension or renovation work can be an exciting project that will breathe new life into your home and give you that much needed extra space to live and grow. It does however come with several logistical challenges as the work starts, and perhaps continues for a few months, until the work is completed. As with all projects, the key is in the planning.
Here are a few tips on how to effectively plan your home renovation to make it as stress-free as possible.
To begin with, start small and divide the project up into parts so that it does not become one daunting project. Start with one area at a time, prioritising those that are most in use. That way, you can tick those off the list first so that you could start to use them as quickly as possible if you chose to remain in your home during the renovation. This way you can also close off the renovation work in the evening or weekends and relax in comfort rather than live in a building site for weeks or months, which can soon become stressful.
If you are hiring professionals to do structural or more technical changes, you'll note that they usually start to work from the inside out. If you are doing a lot of it yourself, start inside the walls with plumbing and electrical and then move outward until you get to the more cosmetic changes, like paint and wallpaper.
Leave it to the professionals when needed
If the changes you are planning to make are more technical or advanced, just remember you may have to live in this space until it is completed. If you are choosing to stay at home while renovating, this means that you will need to live in a space of disruption. Hiring a professional team could mean that the renovation is done quicker, and you can get your home back to normal.
Make space for the renovation
During a renovation there is a lot of dust and materials that end up lying around as the project goes through the various phases. To avoid damage to your household items, why not consider storing them with a local self-storage company while the work is completed. Not only will it keep those items protected, but it will also allow for a faster project as the contractors will have an empty space to work with.
If you are renovating, extending or simply decorating your home, and need a secure space to store your household (or business) items, then please don't hesitate to contact Self Store & More on 01600  735001 or 01594 840860.
We can even collect direct from your door using our Mobile Self Storage service.
Self Storage Hints and Tips – A Short Guide
PACK YOUR ITEMS WELL
Using proper packing materials such as corrugated boxes, bubble wrap, packing tape, air pillows etc will maintain and protect your goods whilst in transit and storage.
Fill boxes to capacity, and pack heavier items into smaller boxes. Partially filled boxes and cartons may tip over or collapse.
Pack books flat, not on their spines.
Label or number your boxes, this makes unpacking easier when your self storage needs are over. Not to mention that finding that particular box in your room will not be such a daunting task!
Make a comprehensive list of your stored items and keep this safely at home
Remove any batteries
Use wardrobe boxes to help your clothes keep their shape
Remove all moisture from any item going into storage. Make sure fridges and freezers are fully defrosted
PLAN YOUR STORAGE SPACE
Put the boxes or items that you will need to get to the most often, near the front
Stack similar sized boxes together to maximise space
Stack chairs seat to seat with a protective layer between them
Leave fridge and freezer doors open to allow the air to circulate
Avoid putting heavy items on top of soft furnishings – these should be near the top
To aid ventilation, try not to lean or stack furniture against the outside walls
Cover your goods with dust sheets to protect from dust
To find the storage solution to suit your needs, don't hesitate to call us on 01600 735001 – We're here to help.
What is Mobile Self Storage and how can it save you time, money & effort?
You may be aware of standard Self Storage and may have used it before. Self Storage involves you usually hiring and fuelling a van to transport your items to a storage space where they are kept until you want to access or collect them. We also offer this service for those that have their own transport and that works well for a lot of our customers.
But what if you don't want to hire a van or wish to make numerous trips back and forth using your own vehicle? This is where our Mobile Self Storage collection service helps save you time, money and effort as we will deliver one or more of our standard size warehouse storage units direct to your door aswell as provide FREE assistance to help load your belongings into the unit. This also allows to make sure your belongings are secure ready for transportation.
Our Mobile Self Storage service offers the same benefits as Self Storage – free access to your items as many times as you like and flexible storage terms but with the added bonus of transport. Not only does this mean there's no need to hire and fuel a van but your items are not double handled as, once they are loaded into the storage unit, they stay there until you visit our secure warehouse facility to collect or we return the unit back to your property. This also means that you only pay for the storage space you use. Instead of hiring a storage unit that you may only partially use, we can book you as many units as you need until the move is complete. If you're not sure how many units are required we will be happy to discuss your needs prior to booking or you can simply decide on the day and we will invoice you for the correct number of units once you've finished.
10 Benefits of Mobile Self Storage
————————————————–
1. Storage unit delivered direct to your door.
2. Available 7 days a week.
3. No need to hire a van.
4. No need for a removal company.
5. No need to make numerous trips in your own car.
6. FREE assistance to help load your belongings.
7. Reduce the risk of damage – only load once.
8. FREE access to your unit whilst in storage.
9. All units remain securely stored inside our warehouse facility.
10. Located adjacent to the A40 – within easy driving distance of Monmouth, Ross-on-Wye and the Forest of Dean.
For further information and a video of how this service works, please visit www.selfstoreandmore.co.uk/mobile-self-storagehttp://www.selfstoreandmore.co.uk/mobile-self-storage.