How to Prepare Your Home for Sale.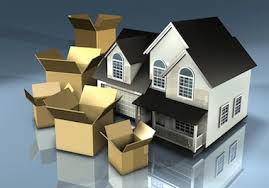 How to Prepare Your Home for Sale.
Selling your house can be a very emotional experience and one full of competition. Your home will be one of many to be offered to prospective buyers by estate agents in your area, so you will need to make sure that your house is ready for the brochure photographs and subsequent viewings. By doing so, you will significantly increase your chances of a successful sale at quick as possible for the right price. Here are a few handy tips to help.
Improve the exterior appeal of your home
First impressions count, and the first impression a potential buyer gets of your home is from the exterior. Many buyers will already have made the decision about whether they intend to buy your house before they've even made it over the doorstep. For this reason, you need to make the first impression a good one.
The wind, rain and snow during these winter months may have caused the exterior to become tired so any peeling paintwork should be given a lick of fresh paint, weeds removed and, as soon as you can, the lawn should be mowed. Driveways, gutters and paths should also be swept clean of leaves, twigs ad winter grime. Having this 'fresh' and well maintained look upon arriving also shows any prospective buyer how much you care about your home, which will hopefully persuade them that they are investing into something worthwhile.
Store outdoor equipment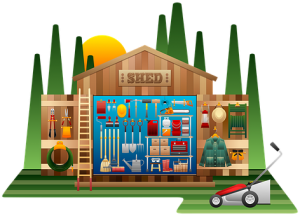 A further way you can improve the exterior is to get rid of any toys, bikes, tools or other larger items you may have lying around. The best place to keep these is in the garage or shed. However, if you do not have this type of storage space, it could be worth considering using self storage on a short-term basis until you have sold your house.
Clean the house
One of the simplest tips given by estate agents and property experts is to give your house a thorough clean. Buyers need to be able to imagine themselves living in a house and they are less likely to be able to do this if they see your home looking unclean. Although it requires some effort, this is not a difficult task and it may be one that pays off.
General maintenance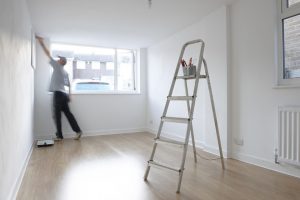 As you are used to living in your home, it is possible that you have not noticed the condition of different areas of your home. You will have become used to any small problems, but a buyer is likely to notice them and look upon it negatively. One tip is to pretend that you are a potential buyer. Take a notepad and a pen around the house with you and write down the things that catch your eye.
If the paintwork is scuffed on the skirting boards and around the doorways, then this is something that will need your attention. Likewise, if you have patches of missing wallpaper or a kitchen cupboard door with a broken hinge, you will need to do something about these too.
Clean the clutter
Part of making a house a home is to have your personal possessions on display. However, what you see as prized possessions with huge sentimental value, a buyer may consider to be clutter. To help a buyer imagine themselves living in the space, it is better to clear away the extra stuff. Pack your items away in cardboard boxes, individually wrapping any possessions that may break. These can be stored in the loft space, garage or the shed. If you are concerned about potential damage to your things, then another alternative is to use a self storage unit until your house is sold. This way you can be sure that your items will not get damaged and will be completely secure.
Speak to your estate agent
An invaluable source of advice about preparing your home for sale is your estate agent. They will have lots of experience in understanding what can help a home to sell and will be able to give you tips to improve your chances of a sale. They are likely to be almost as keen as you to sell your house, especially if they are on commission or working towards targets.
Rent a self storage unit
Large pieces of furniture may be your style and a reflection of your personality and personal taste, but they can make a room look cramped and much smaller. A house with space is more likely to sell. Therefore, to create a feeling of space in your home, it may be necessary to clear your house of some of the furniture. Think about which pieces you actually use on a daily basis and which do not have much of a practical use. It might be necessary to store your furniture in a storage unit for a while. Choosing the right size storage unit is a very cost effective and flexible way of creating space at home and, if it helps you to sell your house quickly, it's also a great investment in the long run.
Although selling your home can be stressful, using these steps to prepare your home for sale can help to limit the amount of problems. By following these tips, the chances are that you will get positive feedback after viewings and you are more likely to achieve a quick and successful sale of your home.
If you are not sure about how, or what, to put into self storage then please feel free to contact us at Self Store & More seven days a week on 01600 735001, 01981 541180 or 01594 840860. We are happy to listen, discuss and advise on whether you first of all need self storage and, if so, what size will best suit your needs.