Why do People use Self Storage?
As space is becoming a problem for many households and businesses, self storage has become the first choice for many. At some point, many of us will need a self storage unit whether it's for home or business. The fact that it's safe, convenient, reliable and affordable makes it even more attractive.
While there are several reasons why people use self storage, the most common include moving home or office, renovating, storing collectables, archiving and stock storage. It is even used by students and those who travel extensively as a safe haven for their belongings.
Most Common Reasons People Use Self Storage?
Not everyone has the luxury of having enough space at home to keep all of our belongings safe. This is particularly the case if it involves larger items that fill up open space very quickly. From small to medium businesses, households, students and travellers, here are some of the most common reasons why people use self storage and why you should consider it too.
Home Clear Out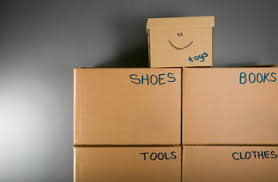 We are connected to our stuff whether we like to admit it or not. People, in general, are reluctant to get rid of things even if they no longer use it and that's where a home clear out is so important. Along with self storage, you can even keep things "just in case" like furniture or toys to help the kids when they eventually enter the expensive housing market.
Moving House
People often have to find a temporary residence when moving to a new house which means space could be an issue. If there's nowhere to safely store your furniture, clothes, sporting equipment and garden tools while waiting for the new property to become available, self storage is the answer. It can help keep you organised by storing things temporarily and simply collecting it when everything is ready. It certainly beats the alternative of selling old stuff and buying everything new.
Home Renovations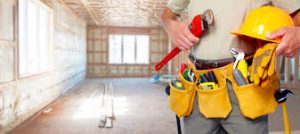 With the rise in housing costs, many people are renovating instead of moving as it is more affordable. While it may be cheaper, renovations and extensions can be time-consuming but you can always rely on self storage to keep things safe while builders are in-and-out. It's the ideal solution to store your valuables, keep the house clear of clutter and worker safety.
Downsizing Home Or Moving To A Smaller Office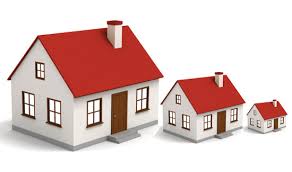 Self storage is also widely used when moving into a smaller home or office space. If there are things you cannot take with to the new premises, keep them in self storage until a later date. You never know what will happen as you may want to relocate where the extra furniture or equipment could come in handy.
Baby On The Way
A baby can change all the dynamics of your current living situation as it often requires completely clearing out a room or making the home safer. This means packing away all the old stuff to make space for the cot and other baby essentials. If you have a spare bed that is 'baby-ready', simply put in storage along with the desk, chest of drawers and cabinets. When the little one turns 3 or so, you can collect and refurbish the room accordingly.
Students Going Home For The Holidays
Students will inevitably collect excess items when they are at university. Things like television, computer, sofa and bed to mention a few. If it's not their final year and summer holidays are around the corner, they will not bring everything home just to take it all back the next term. If that is the case, consider renting a storage unit close to your university accommodation. It is a very small price to pay for absolute convenience and peace of mind over the summer holidays.
Taking A Gap Year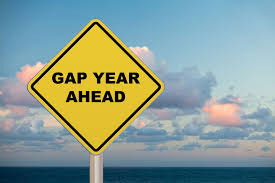 Today, many students take a gap year and travel before they enter the world of adulthood and work. Self storage is perfect for this as there may not be enough room at mum and dad's place for all the extra stuff. This means they have nowhere to store their belongings from the time they leave university until they get back and move into their own place.
Working Abroad
For those who have been offered the opportunity to work abroad on an extended contract, look no further than a self storage unit. If you have a property, you will likely rent it out for additional passive income until you return and would prefer to keep your valuables safe.
Empty Nesters
There comes a time when all the kids have left, either for university or moving into their own place. Things change after every move as the eldest who leaves at 18 didn't take his bed and desk which the youngest of 12 could use one day. To save space until then, or if you want to turn the newly emptied room into a study or crafts room, put everything in storage. Long-term storage contracts are typically cheaper than short-term agreements so you'll save even more.
Garden Furniture, Tools & Equipment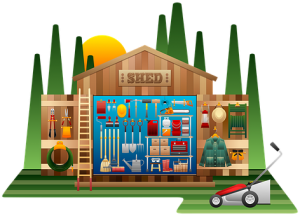 Seasons dictate the type of garden furniture, equipment and tools we use and knowing what to do with everything will help. Summer furniture, toys and tools can go into the shed or garage but space could be limited thanks to the new table or lounger you bought. Considering that you are not going to use any of these items for a few months, why not put it all into self storage?
A Change In Relationship Status
A breakup or divorce is never a nice experience especially when partners were living together. One, or both, has to move out which means making arrangements to store their belongings until life gets back to normal.
Family Bereavement
Nobody likes talking about it but the sad fact is that many people will inherit a home with all its contents following a family bereavement. While some may be lucky enough to hold onto everything, others need to distribute the inheritance or pay the associated costs which means the house must be sold. Secure storage may not be a top priority at this point but it can really help when dealing with the aftermath of losing a relative or partner.
What About Business Storage?
We've already mentioned that businesses use self storage when they downsize but what are the other reasons? Safe and accessible business storage is essential and we are not talking about keeping files in lofts or garages either. Documents, stock, equipment and even vehicles need a safe place without taking up all the room at the office.
Fact is, a business storage unit can benefit all types of companies as it helps to minimise overheads. After all, a self storage unit with all the necessary room is much more affordable than renting additional warehouse space.
How Do Companies Use Business Storage?
Storage units can help ease some of the stresses that accompany a growing business. Truth is, retail business owners, artisans, e-commerce brands and other entrepreneurs can greatly benefit. Here's a quick look at the types of businesses that use self storage.
Publishers and Book Dealers
Construction, Landscaping, Roofing and Painting Companies
Electricians and Plumbers
Retail and E-commerce Businesses
Restaurants and Catering Companies
Sales and Servicing Businesses
If you need any advice on how self storage can help you at home or work then please do not hesitate to contact us by phone, email, website enquiry form or Facebook Messenger.
We're available 7 days a week.
Self Storage Hints and Tips – A Short Guide
PACK YOUR ITEMS WELL
Using proper packing materials such as corrugated boxes, bubble wrap, packing tape, air pillows etc will maintain and protect your goods whilst in transit and storage.
Fill boxes to capacity, and pack heavier items into smaller boxes. Partially filled boxes and cartons may tip over or collapse.
Pack books flat, not on their spines.
Label or number your boxes, this makes unpacking easier when your self storage needs are over. Not to mention that finding that particular box in your room will not be such a daunting task!
Make a comprehensive list of your stored items and keep this safely at home
Remove any batteries
Use wardrobe boxes to help your clothes keep their shape
Remove all moisture from any item going into storage. Make sure fridges and freezers are fully defrosted
PLAN YOUR STORAGE SPACE
Put the boxes or items that you will need to get to the most often, near the front
Stack similar sized boxes together to maximise space
Stack chairs seat to seat with a protective layer between them
Leave fridge and freezer doors open to allow the air to circulate
Avoid putting heavy items on top of soft furnishings – these should be near the top
To aid ventilation, try not to lean or stack furniture against the outside walls
Cover your goods with dust sheets to protect from dust
To find the storage solution to suit your needs, don't hesitate to call us on 01600 735001 – We're here to help.
How does self storage work?
Anyone can use self storage – business owners (from large corporations to start-ups), families, students and house movers, to name but a few, and most people end up needing self-storage at least once in their lifetime. That means a lot of first-time customers who may not be sure about how self storage works. If you're looking at renting storage space for the first time or just aren't sure what self-storage is then don't worry as the below will help get you started.
What is self storage?
Self storage is a service that enables people, whether it's individuals or businesses, to rent storage space remotely. This is usually because they don't have enough space on their own premises or because what they want to store doesn't need to be kept on premises and is therefore potentially wasting the space it is using.
Self storage facilities are all different and may specialise in particular areas or industries or offer different amenities and additional services, but all storage facilities should offer some basic necessities.
Security – CCTV and alarm security systems should all be in place to ensure your goods always stay safe and secure.
Clean and dry space – storage units should always be clean and dry to protect your goods against damp and other damage.
Accessible – whether there are clearly outlined working hours with a member of staff available or secure pin-code access for 24/7 access, you should know when you can get to your goods and should always have access during these times.
Why do people need self storage?
Self storage is born out of the necessity for more space, but there are many reasons why people may need more space in their life. For individuals looking at personal storage one of the most popular reasons is moving house where it is often necessary to store some or all furniture and personal items between properties.
Personal storage is also great for keeping your items safe and making space for renovation at home, decluttering and claiming back previously unused space in the home or simply because your property is too small for some of your more sentimental but rarely used belongings. Students especially may require storage for keeping their personal effects during the summer between student housing or while they travel.
For businesses, storage space can be used as additional stock space and mini-warehousing, a central hub for storing stock and running an online business, archiving old documents that are still needed for legal reasons, storing bulky exhibition equipment that is only needed once or twice a year and even as affordable office space to run the businesses itself.
How can you rent self storage?
Renting your own storage space is relatively straightforward but it can be hard to know where to start or be confused by some of the processes if you've never done it before. Here's a step by step guide on how self storage works and what to do.
Choose your location and narrow down your search
Deciding your location will have a huge influence on which facility you eventually end up with but it doesn't have to be the sole determining factor. Different areas in the UK will cost differently, for example self storage in London costs significantly more than elsewhere. While you may need to be near your belongings and this may restrict you, if you can look elsewhere and can travel a bit further than you may benefit by getting more affordable space.
Decide on your type of storage
The type of storage solution you need will also help determine which storage facility you choose as not all of them will offer what you need. If you're moving to a new house or just need storage for yourself or your family then you'll just need personal storage, but if you're a business then you'll want a facility that can better meet your needs. Some may specialise more in archiving or bespoke offices, or you may want a storage company that can do it all. All of this may determine whether you need single box storage, standard storage space, container storage or even bespoke office space.
Choose your unit size
You'll then need to decide on the size of unit to suit your needs, which is the main factor for determining how much your storage solution will cost. At Self Store & More we are always happy to discuss your needs in detail and use our years of experience to guide you to the right unit size before any decision is made. There a few things to be aware of when choosing the size, such as whether you need to access any of the things you are storing. If you do, then you may want a larger space to create walkways and room to get around your unit.
Reserve your unit
Once you've confirmed which storage facility you're using and have decided on the unit you want to secure you can either reserve your unit or move your belongings in straight away.
Move in
You can move in at a time that suits you depending on the hours of the facility you choose. Your storage company may even be able to help you to organise any removals. At Self Store & More we also offer a cost effective collection service using our portable warehouse units (visit our Mobile Self Storage page for more details on how this service can save you time, money and effort). Always ask for advice on the best way to pack your belongings and organise your storage unit to suit your needs and to make the most of the space you have. From there you can access your unit anytime you want according to your facility times, which is 24/7 for the majority of our storage solutions.
Move out – No Notice Period Required
If you want to move out at any point, you don't even need to give us any notice as we like to offer the best flexibility to suit your needs. Simply let us know when you are moving out and a member of staff will be on site to receive the key to our padlock (provided free of charge) and thank you for your valued custom.
Ready to reserve your own storage space today? Give us a call, fill in our easy quote request form or come in and see us.
What is Mobile Self Storage and how can it save you time, money & effort?
You may be aware of standard Self Storage and may have used it before. Self Storage involves you usually hiring and fuelling a van to transport your items to a storage space where they are kept until you want to access or collect them. We also offer this service for those that have their own transport and that works well for a lot of our customers.
But what if you don't want to hire a van or wish to make numerous trips back and forth using your own vehicle? This is where our Mobile Self Storage collection service helps save you time, money and effort as we will deliver one or more of our standard size warehouse storage units direct to your door aswell as provide FREE assistance to help load your belongings into the unit. This also allows to make sure your belongings are secure ready for transportation.
Our Mobile Self Storage service offers the same benefits as Self Storage – free access to your items as many times as you like and flexible storage terms but with the added bonus of transport. Not only does this mean there's no need to hire and fuel a van but your items are not double handled as, once they are loaded into the storage unit, they stay there until you visit our secure warehouse facility to collect or we return the unit back to your property. This also means that you only pay for the storage space you use. Instead of hiring a storage unit that you may only partially use, we can book you as many units as you need until the move is complete. If you're not sure how many units are required we will be happy to discuss your needs prior to booking or you can simply decide on the day and we will invoice you for the correct number of units once you've finished.
10 Benefits of Mobile Self Storage
————————————————–
1. Storage unit delivered direct to your door.
2. Available 7 days a week.
3. No need to hire a van.
4. No need for a removal company.
5. No need to make numerous trips in your own car.
6. FREE assistance to help load your belongings.
7. Reduce the risk of damage – only load once.
8. FREE access to your unit whilst in storage.
9. All units remain securely stored inside our warehouse facility.
10. Located adjacent to the A40 – within easy driving distance of Monmouth, Ross-on-Wye and the Forest of Dean.
For further information and a video of how this service works, please visit www.selfstoreandmore.co.uk/mobile-self-storagehttp://www.selfstoreandmore.co.uk/mobile-self-storage.
A General Packing Guide for Self-Storage
Self-storage doesn't have to be a space you visit a couple of times a year to dig something out of a stack of boxes. It can be a highly organised, easily accessible facility that frees up necessary space in your home or office. To get the most out of your unit, it's best to plan in advance of the day you need self-storage.
This step-by-step plan should help you along the way:
WHAT WILL YOU STORE?
1. Depending on what you plan to store, you may want to think about making an inventory.
2. Start by identifying items that will be packed in boxes and stacked.
3. Prioritise boxed items you will want to access most (they'll go closer to the front of the unit).
4. Group by fragility and/or weight – heavier, substantial items should be stored on the bottom of stacked items, delicate items on top.
5. Consider awkward-sized items that won't stack well, including how often you will need to use them, and how heavy they are. Group these items in a similar way you did the boxes.
WHAT SIZE UNIT?
Nobody wants to pay for space they don't need. But a little extra space makes moving around within the unit much easier and gives you room to add unplanned items.
Only you know how much stuff you have to store, but we are always happy to help if you are unsure. Visiting Self Store & more prior to booking a unit is always advisable as we have a range of different sized units for you to choose from. We are also happy to visit your premises to provide a free, no obligation assessment on the correct type and size storage unit you will require.
BE ORGANISED – PLAN YOUR PACKING
Organising and efficiently packing your items will take time and concentration. However, the up-front effort will be well worth it when you're able to easily unload and organise your items at the storage unit (or at your premises if you use our Mobile Self-Storage collection service www.selfstoreandmore.co.uk/mobile-self-storage). Here are some tips for packing:
Invest in Supplies
•Use boxes rather than plastic bags. Boxes are sturdier and stack well, taking up less space. Many removals companies require that goods be packed in boxes for transport. Also, sealed plastic bags can trap humidity which can cause damaging mildew.
•Invest in good quality, sturdy boxes and packing materials. Boxes should be sturdy enough to hold up for years under the weight of the stack. You may be tempted to get boxes for free from supermarkets and liquor stores; however, the mismatched shapes and sizes will impede your ability to organize most effectively. You can buy standard-sized boxes and specialty boxes for items such as TVs, videotapes and pictures. If you're storing long-term, you may want to invest in plastic stacking boxes.
•For wrapping breakables, paper will do, but bubble wrap can be used repeatedly, is cleaner, and because it is transparent, makes identifying contents easier.
Packing boxes, bubble wrap and tape are available for purchase at Monmouth & Ross-on-Wye Self Storage. Please call to discuss your requirements.
Packing Boxes
•Box up everything that you can. Anything unboxed has an increased risk of being damaged when you access you unit.
•Fill boxes to capacity. The contents in half-empty boxes can shift during transport or lifting. Corners and sides can collapse if there's nothing to support them. Foam peanuts or paper is useful for filling in the gaps in boxes.
•Distribute the weight in packed boxes evenly. Make sure they are not too heavy to be lifted. It's better to have lots of small light boxes, rather than a few large heavy boxes if possible.
•Wrap all fragile items and breakables such as dishes, glasses, ornaments, etc. separately. Pack these items tightly into strong or reinforced boxes, filling any gaps with paper or filler. Mark "Fragile" on any boxes containing breakable items.
•Clearly label all boxes on more than one side so you can easily identify the contents.
•Pack books flat to avoid damaging their spines.
Packing Other Items
•If you plan to store clothes, it's worth investing in a wardrobe box with a built-in hanging rod.
Large appliances must be prepared correctly for storage:
Defrost fridges and freezers thoroughly. This avoids water damage and mildew growth. Tie down the appliance doors during transport, but leave them slightly ajar once in storage.
Drain washing machines, and tie down hoses and cords before storing them.
Wipe down the inside of appliances with baking soda before you store them to keep them dry.
•Wrap mirrors and pictures in protective covering such as bubble wrap and mark them as "Fragile." Cardboard corners can be purchased to protect the sharpest, weakest areas of frames.
•If you do store loose photographs, place them between pieces of clean cardboard and consider taping them together to avoid curling.
•Separate lamp bases and lampshades and wrap them for protection.
•If you're storing upholstered products such as mattresses and sofas, consider investing in covers, bags or sheeting for additional protection.
•Vacuum-sealed bags work really well for draperies, bedding, and clothing.
•Electrical equipment such as TVs, stereos, and computers should be packed in their original boxes whenever possible. If using other boxes, choose ones that are as close in size to the original as possible, and fill all gaps with paper. Make sure you secure the player arm of a record player and turntable.
•Disassemble furniture such as beds and tables before you store them. Wrap and cover the separate sections, clearly mark them and keep them together. Keep assembly components such as screws and bolts together in a plastic bag, mark them clearly, and tape the bag to the appropriate piece of furniture. (Use tape that is safe for use on furniture, or tape the bag to an inconspicuous place on the piece.) Cover chair legs with bubble wrap or rags for extra protection.
•Spray your wood furniture with a good quality furniture polish before storing it to give it some added protection.
•Treat leather items with a leather conditioner before you store them.
•Wipe down metal objects and tools with a little oil before storing them to avoid rust formation that can occur when the tools are not used regularly.
•When storing a vacuum cleaner, clean out the bag or canister first; bacteria and mould can accumulate otherwise.
•Consider having awkward or heavy pieces such as exercise equipment packed professionally.
As you go, keep an inventory of every item you've packed. Ideally, include an estimate of the replacement value of each item you store so that you have some idea of what to insure the stored goods for.
PACKING YOUR STORAGE UNIT
• At Self Store & more, your unit will already be clean and swept out but you can put down protective canvas sheeting, cardboard or wooden boards on the floor if you prefer.
•Keep a fold-up step stool in your space for accessing hard-to-reach areas.
•Frequently-used items should be placed near the entrance for easy access. This holds true for file boxes and other business items, too.
•Unload the largest items and place them against the far wall, as well as along the sides of the unit. A member of staff will be available to assist free of charge if needed.
•For archived business documents that you won't need to access frequently, place them against the far wall of the unit.
•When arranging items, you can always leave an aisle space for easy access to your items.
Planning, preparing and setting up your self-storage unit may seem like a big chore. However, you will certainly find the time and effort are worth it, when you know that your belongings are properly protected protected, conveniently accessible and well-preserved.
If you need any further advice or wish to discuss how Self Store & more can help with your storage or packaging needs then please call us on 01981 541180 or send us a message via our contact page by clicking here.
How can self storage help you this Christmas
It's coming to that time of year when our thoughts turn to Christmas with so much to organise; booking your food shop, baking, planning travel, de-cluttering house for friends and family, decorating the tree, writing Christmas cards and buying/ordering all of the presents are just some of the things we try to achieve before the 25 December. Although it can bring great joy, it can also place a huge strain on your time and energy so here's how Self Store & More can help.
No Room at The Inn?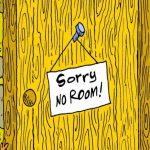 With friends and family visiting, it can be quite a challenge to find the space needed to host them for the day or few days if they are staying over for the festive period. However long they stay there are normally a host of bags and belongings that come with them. Whether it's finding somewhere for them to sit or getting their things put away, your rooms become overcrowded. That problem could be solved if you declutter a week before Christmas and use a self-storage unit to create space in the short term.
You might also have a spare room in the house where you normally store your extra Christmas goods until they are required on the day. However, this same space may be used all year round to store things that you've 'tidied up' or bought but only use from time to time. It would be wise to de-clutter in the build up to Christmas and use a small self storage unit to help create some much needed space. Once the festive season is over, we can either bring your things back to the house or keep them in the unit as part of your overall New Year clean out.
Damage Limitation
When the 12 days of Christmas is up, how many of us strip the tree, unclip the lights from the front of the house and store them in the nearest cupboard, wardrobe garage or shed? How many people ruin their Christmas decorations because they don't have a suitable storage solution? If you have a lot of decorations, a sizeable tree and other seasonal goods that aren't going to be used, why not use a self-storage unit to keep them safe and damp free until next year? We can even collect them direct from your door using our Mobile Self Storage service so you don't even have to spend the time, money or effort doing so yourself. To see how this great service works, please visit www.selfstoreandmore.co.uk/mobile-self-storage
Hide and Seek
It's quite a challenge hiding Christmas presents from your loved ones, especially over excited little ones who simply cannot wait to see what they are getting. The most popular choices of hiding places; on top of the wardrobe, under the bed or in the boot of the car really aren't that hard to find! Where does one hide a trampoline? How do you wrap a bicycle so it's not obvious? If you have large or numerous items with no ideal space to store them then why not rent a storage unit for a week or two so the surprise stays just that. You can even arrange to build and wrap the items in our clean, dry warehouse unit ready for the big day if needed.
Whether it's short term Christmas related storage or long term domestic or business storage, we at Self Store & More are here to listen, advise and help you find the right storage unit for the right price for as long as you need it so please do not hesitate to contact us on 01600 735001 or 01594 840860 for latest prices and availability.
Autumn is here so now is the time to start thinking about protecting your summer belongings from the winter weather.
Having seasonal items taking up room in your house can leave you and your living space a little cramped, particularly during the winter months when most of your living is done inside. Customers who use seasonal self-storage free up valuable space for those winter essentials when the garden shed, attic or garage is already full.
Creating space in your home by using a secure self storage facility can be a stress saver throughout the winter months but, before you do, why not follow these simple steps.
How to determine what summer items to store.
Before you can begin, you must first determine what stays and what goes into seasonal storage. Ask yourself questions, such as
Will I use this item in Autumn or Winter?
Have I actually used this item this summer or is it time to sell? After all, why pay to store something you never use (unless it's a heirloom or something a family member will need in the near future).
For an item you may need when the weather begins to get better, but don't have room for at home, set it at the front of your storage unit for easy access.
Some summer items to consider putting into seasonal storage, include:
• Barbeques and outdoor furniture
• Summer sports equipment
• Christmas decorations (leave near the front ready for December)
• Summer clothing and suitcases (if no more holidays are planned)
• Gardening equipment
• Toys, bikes and outdoor play equipment
Benefits of a seasonal storage swap
If you store in a self storage facility, you can swap your seasonal items in and out with ease. Other benefits to seasonal storage include:
Extra room – No one likes clutter in their home – especially when it extends to the spare room, garages and outdoor areas. Having family stay over the holiday periods (yes, Christmas!) means space at home is of a premium. Why struggle to accommodate when a quick and easy declutter can take away some of the stress.
Clean, dry Storage – Storing items in garden sheds, garages or under tarpaulin during the winter months can affect the condition of your belongings over time. With no warm sunshine to help dry them out, water, mould and mildew can wreak havoc on your belongings during the rainy season.
Secure – Storing your belongings in the garden shed, garage or under cover may give you the space you need inside your home but are they secure? A professional self storage company will have numerous security measures in place such as on-site security, CCTV, fire and intruder alarm systems with 24/7 monitoring to provide the best protection and peace of mind you and your belongings deserve.
If you need any help or advice with your self storage requirements then please don't hesitate to contact us 7 days a week to suit your needs.
Three D's of self storage…
There are many reasons why you might need to use a self storage unit. Perhaps you're moving house and need to store your soft furnishings until your new home is decorated and ready to move into properly; maybe you're super-organised and want to put away your summer clothes now that the Autumn weather is on its way, to make room for your winter wardrobe; maybe your children are starting university and you need somewhere to keep their stuff during the holiday periods;
There are three reasons however which are particularly common: "the three D's"…
Downsizing
Moving from a larger home into a smaller one naturally means that you'll have less space for all the belongings you've amassed over the years. Many of our customers are people who have retired and moved into smaller, more manageable homes, and others are parents of grown-up children who no longer need as many bedrooms. They're looking for somewhere to store those belongings that no longer fit into their home but that they don't want to sell or give away yet.
Items of furniture that don't fit the space available can be hard to part with, particularly if they have sentimental or significant monetary value. Furniture that you don't have room for anymore can also still have huge potential practical value for your loved ones: if your children or grandchildren are not yet settled in their own homes, it's possible that they may need to use your spare beds or wardrobes when they get their own places. Keeping that furniture safe and dry in the meantime could really help out, financially, at a time when your children or grandchildren have had to pay legal and moving fees as well as a hefty deposit on a new home.
Divorce
Alas, divorce is a common event for many people and necessarily involves a move for one or both spouses. Even the swiftest divorce proceedings take 3 – 6 months with a fair wind, and until they are concluded it can be difficult to finalise financial arrangements and agree who will live where. Many separating couples move into temporary, rented accommodation pending a resolution of their financial affairs.
If you have to move into a smaller property or into furnished, rented accommodation, you will probably have possessions that you don't have room for in your new place. Like the ownership of the matrimonial home itself, you and your ex may not agree on who will get what furniture in the early days, but you shouldn't forget that you will ultimately need to furnish your own home in the long term. Even if you don't have room for them now, you should still try to keep what you'll eventually need after the dust has settled. A bed, wardrobe, chairs, as well as personal items such as clothing can all be safely stored in one of our self storage units until you have space for them again.
Death
Death is never easy to accept, and as well as coping with the emotional aspects of losing a loved one you may have to deal with practical issues too. Sorting through the home of a deceased relative is not something any of us would choose to do, but it will be necessary in order to wind up their estate. It can take time, and it can also be very difficult, in the midst of grief, to know exactly what to sell and what to keep. There may be items of furniture that you can't use right now, but will probably need in the future – selling them now will mean that replacements will have to be purchased at a later date.
If you've lost someone close to you, there may also be items of sentimental value that you want to keep to remember them by: their favourite chair; a picture that always hung in their living room; blankets or items of clothing that still hold their scent. Giving those things away or selling them might be unbearable. Storing them somewhere dry and clean will give you time to decide whether or not to keep your loved one's belongings in the long run
For more information about any of our self storage services, please have a look through our website or contact us by email

[email protected]

, telephone 01981 541180 or via our website quote request form.
Building Work – Don't let your dreams turn into a disaster.
With the warm weather and longer days, you'll want to get all your building work or renovations done now. After all, having work done in the house when it's pouring down is no fun at all – in fact, it can be a major inconvenience!
While the workers you hired are happy to get on with their tasks, you're probably on standby with the hoover to catch any dust or are busy keeping the kettle on the boil for any on-demand brews.
This is all fine. The problem begins when you have to tuck all of your belongings away. This can be a bit challenging and send your stress levels sky high. Of course, it doesn't have to be like that. Building work shouldn't be synonymous with building stress.
No Space, No Problem
If you don't have a lot of space in your home you will probably need to move your furniture about. After all, the workers need to move around freely without being hindered by your furniture. However, you may not be able to place your furniture in another room of your home, especially if you don't have a spare bedroom (and piling your stuff on top of your other stuff is far from ideal)!
And can you imagine anything worse than having to take out all of your furniture and put it on the kerb while you have work done in the house? You'll soon get tired of explaining to your neighbours that no, you're not having a garage sale or quickly trying to cover your prized possessions in plastic during the unexpected rainfall.
On the other hand, putting your furniture in storage temporarily, can solve all of your problems. You don't have to worry about space and will have peace of mind of knowing that everything is safe and ready for you to collect when you want.
Damage Can Be Real… Very Real
If the work you're having done has even a slight chance of damaging your belongings, you're likely to be stressed about it. It could be simple paintwork, a mess about with the water pipes, or the installation of a new floor.
No matter why you've called workers to your home, the last thing you want is to be on edge worrying about your antique table or model car collection.
The only sure way to ensure you can avoid any damage to your belongings is to get them out of the house! By placing them in storage, you can rest assured that your belongings will be well-taken care of and there's no way they will get damaged during the building work.
The Old "I'll Just Cover This with Plastic"
No matter how long workers take to finish the job, it's likely you won't want to live in a crinkly mess for that time. Maybe you're having the house painted or maybe you're finally getting that wall knocked down to make more room for a baby – instead of resorting to plastic, have you considered putting your belongings in storage?
This way, your home will still look tidy (well, as tidy as it can be when you're having work done…) and you don't have to live in a plastic nightmare!
Take Advantage of Self Store & More's range of storage options to suit your needs
Be it because you don't want to keep moving furniture around or because you're afraid that despite your precautions your possessions may still end up damaged – take a look at our range of self storage options available as we are sure there is a solution to suit your needs.
The alternative is to keep covering the furniture with cloth or plastic sheets, keep moving each piece around as needed (especially difficult if they weigh a ton, making you regret getting that solid oak dresser!), and constantly and obsessively checking for any marks or chipped corners. Not to mention the inconvenience of clambering around and over all the out-of-place items.
Why go through all that?
With building work ongoing, life is often stressful enough. So, don't add to it by stressing about your belongings all the time.
Why not visit our website pages and take a look at the following options to find out which solution suits your needs? Of course, if you wish to discuss your requirements with an experienced member of staff then please do not hesitate to call our 24/7 customer support service, email [email protected]co.uk or complete our website Quote Request Form.
• Warehouse Storage Units – Available in three different sizes
• Mobile Self Storage Collection Service – Save time, money & effort on removals and van hire and let us collect direct from your door.
• Store @ Your Door – Why not have a secure storage unit delivered and sited at your home – the most convenient storage solution you'll find.
• Steel Storage Units – Available is 8', 10', 20' and 40' lengths
• Heated Store Rooms – Starting from only 45 sq. ft
Access to all of our units are available 24 hours a day, 7 days a week (some by appointment only) so, if you need to collect, drop off or simply have a look through your items, we will be here to help when it suits you.
For further information, please have a read through our website or contact us 7 days a week to find out how we can help protect your possessions in a cost effective, convenient and stress free way.
Tips for Moving House – Reduce the Stress
Moving to a new house is probably one of the most stressful things you can do in life and, whilst the thought of settling into your new home is exciting, the actual packing and planning beforehand aren't. However, moving home doesn't have to be a complete chore if some simple tips are followed.
Seek a helping hand
Decluttering can be carried out for a number of reasons such as getting the house ready to impress a buyer or simply packing away your non-essential belongings to reduce the workload on moving day. Or do you have a gap between your move-out and move-in date and need a place to store all your things for a few days or weeks? These items will, of course, require a new, temporary storage space and if friends or family can't help with a spare room or garage then Monmouth & Ross-on-Wye Self-Storage will be happy to discuss your requirements and offer you a range of solutions tailored to suit your needs. We can even arrange to collect your belongings direct from your door using our Mobile Self Storage service.
Protect your possessions
Plan in advance and purchase plenty of strong boxes, bubble wrap, tape and blankets prior to packing….these are your belongings after all. Make sure you individually wrap fragile items such as glassware, photos, pictures, plates etc before packing them in a larger box. If you are thinking of placing your belongings into long term storage then make sure everything is clean and dry so they don't become mouldy during the months (or years) in storage.
Pack smart, Pack safe
When it comes to packing your items, make sure you think logically about how you're going to go about it. Always pack heavier items in smaller boxes as it's easier to carry. Always think about how many books you stack in one box as these quickly add up to a lot of weight and may lead to a bad back or broken box when trying to lift it. Use larger boxes or bags for essentials such as duvets and pillows as these are light and easier to stack and store when contained in a box or bag. It may seem obvious to many but always label each box or bag as you will forget over the weeks or months when you suddenly need some items and can't remember where it is…leading to wasted time and effort trying to find the right box.
Where are you going? 
It's easy to get caught up in the excitement of changing postcodes but don't forget to tell your bank, insurance company, building society, credit card providers and favourite charities before you go. After all, you don't want any important documents getting sent to the wrong address.
And, just in case the bank doesn't change your address, don't forget to redirect your post with Royal Mail as a fail safe.
'Go to' essentials
Prepare a bag of essentials which should be the last thing you load into the car. This could include a change of clothes, toothbrushes, snacks, kettle, tea & coffee, mugs and sugar. Perhaps a first aid kit, tool box and toys to keep younger ones entertained when unpacking.
Treat yourself
A big move is hard work and stressful so stick to your deadlines but also allow yourself some down time to enjoy a well-earned rest. Enjoy a cup of tea and biscuit during the day and why not explore the local pub, takeaway or restaurant in the evening. After all, there will plenty of time to cook in your new home.