Things to consider when renting a self storage unit.
As space is becoming a problem for many households and businesses, self storage has become the first choice for many. While there are several reasons why people use self storage, the most common include moving home or office, renovating, storing collectables, archiving and stock storage. It is even used by students and those who travel extensively as a safe haven for their belongings.
Before you rent a storage unit however, here are a few hints and tips to make sure you are getting the best value for money and making effective use of the space.
Research.
The first step to ensuring a smooth and successful storage experience is to plan everything as thoroughly as possible. Make sure you research and discuss your requirements with all local self storage companies and ask questions such as…
Where are they located? (consider the overall travel time and fuel cost if you need to visit the unit for 1 or 2 items on a Sunday afternoon)
What unit sizes are on offer?
Are they suitable for storing your items (i.e. insulated, wind & water tight, vermin proof etc)
What is the minimum rental term?
What notice period do you need to give to vacate?
What contents insurance cover is in place?
Decide what size storage unit you need.
Discuss with the storage company what items you need to store and ask for advice regarding the correct unit size. It can be surprising what fits into a small space so why pay for a unit that is too large.
We offer a range of sizes starting from our smallest 7' x 5' x 4' warehouse unit (ideal for boxes, books, files etc) through to a 20' x 8' x 8' steel storage unit that can store the contents of an average 3-4 bedroom house. We also have heated storerooms if a temperature-controlled space is required. The larger the unit the more rent you pay so we always advise and encourage you to discuss your requirements first so we can offer you the most suitable and cost-effective solution to suit your needs.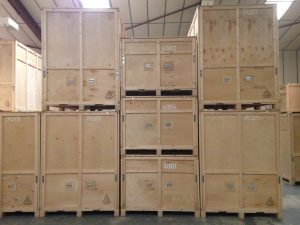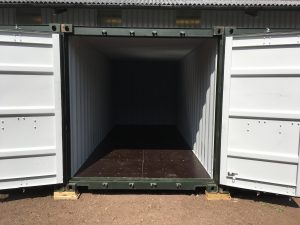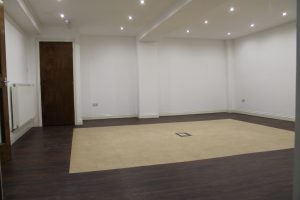 Preparation and Packing.
One of the hardest things to do when moving items into storage is to purge your items and get rid of anything you don't need or like. We all keep items for the 'just in case' situation but why pay to store items you are never likely going to use or need again.
Once you've decided what is to be stored, make an inventory and label all boxes as you pack – You never know if you will need one or two items after a few months of being in storage and who is likely to remember what was stored in which box!
Pack as much of your smaller items as you can into boxes – strong, standard-sized moving boxes. This way, your belongings will be better protected, and you will be able to pack the unit more easily and efficiently as it is easy to stack similar sized boxes in the unit, creating a compact and tight load.
Using old boxes from supermarkets and retail stores is not a good idea even though it will save you money on packing supplies – these boxes won't provide good protection to your items (as they will be weakened from previous uses) and won't stack securely on top of one another (as they will be different sizes and shapes), making it more difficult to load the unit and increasing the risk of damage to your belongings.
Make sure the items you intend to pack in the unit are clean and dry. Although all of our units are clean, dry and ideal for storing most items, any moisture and dirt that is already on your belongings can have a detrimental effect over time. It is therefore crucial that every item is clean and completely dry before being packed in the unit.
Reinforce the bottoms of the boxes with packing tape, fill the cartons to their capacity (so they don't cave in when stacked on top of one another), fill any empty spaces in the boxes with cushioning materials to prevent the items inside them from shifting and coming in contact with one another during transit, and seal the cartons well.
Don't forget – Label the boxes with their contents and wrap fragile items in packing paper and bubble wrap and make sure they're well cushioned in the moving boxes. Mark the boxes that contain breakables and delicate items as "FRAGILE" and "HANDLE WITH CARE"
Pack heavy items in small boxes and lightweight items in large boxes. Be careful not to overload the boxes and not to make them too heavy to lift
If possible, disassemble larger furniture pieces (tables, desks, beds etc) to make them easier to store and less vulnerable to damage.
Wrap furniture, appliances, and other larger items in moving blankets to protect them against dust, dirt, moisture, and damage.
Use mattress covers to protect your mattresses if needed.
Protect TV screens with foam sheets or large pieces of cardboard, wrap the entire TVs in several layers of bubble wrap, and pack them in their original boxes or specialized TV boxes if you have them.
Protect pictures and mirrors with cardboard pieces, wrap them in bubble wrap, and pack them in picture boxes.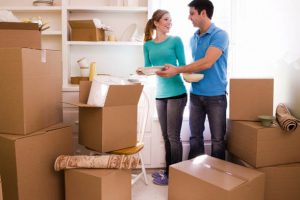 Once your ready to move your belongings into storage, it's also important to think of the process so you maximise the space used and make sure you have what you need first stored at the front of the unit.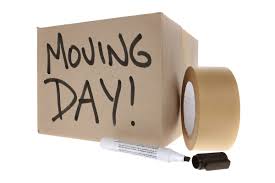 Start at the back of the container and pack your items in vertical layers that reach up to the roof. The goal is to create a series of tiers (floor to ceiling walls), so you can maximize the available space.
Start the first tier by placing some large, sturdy pieces of furniture (safely wrapped and padded) flush against the back wall of the container. Put boxes and items of medium weight on top and finish the layer with lighter things.
Use some large and heavy boxes as the base for the next tier and stack lighter items on top. Keep alternating between solid furniture, heavy boxes, and other sturdy items as bases for the tiers. Stack lighter things on top of the bases and make sure the tiers reach to the top of the unit.
Work on one tier at a time, so you don't need to climb over your belongings as you pack.
Make the tiers as tight as possible to maximize the space and prevent items from shifting over time – use small, pliable items (pillows, plush toys, bags of clothing, etc.) to fill any gaps between the items in a tier, put some heavy boxes in the cavities underneath desks, chairs, and other similar pieces.
Mix boxes, furniture, and other items in a tier – it will be easy to build an entire tier by stacking boxes from floor to ceiling, but it will be impossible to make a neat, secure tier with irregularly-shaped items only. Therefore, you're advised to use both boxes and oddly-shaped items in each layer, so each tier can be finished off correctly.
Put items you won't need first in the back of the unit and items you will need easy access to at the front. It is a good idea to load non-essential furniture, things from storage areas, specialized items, boxes filled with out-of-season items, and other rarely used items first and pack bathroom items, kitchen items, some clothing and bedding, and other essentials at the front so you can get to them quickly and easily if needed.
If there remains some room between the tops of the tiers and the ceiling, you can use it to pack some thin, oddly-shaped items that fit the space (like golf clubs and fishing rods, bed frames or headboards and folding chairs, etc).
Once you have packed the unit correctly, simply lock it back up and you're now ready to access what you need, when you need without too much fuss.
If you require any advice regarding storage then don't hesitate to email or call us 7 days a week – we're always happy to help.