Tips for Moving House – Help Reduce the Stress
Moving to a new house is probably one of the most stressful things you can do in life and, whilst the thought of settling into your new home is exciting, the actual packing and planning beforehand aren't. However, moving home doesn't have to be a complete chore if some simple tips are followed.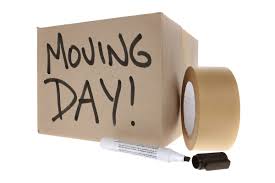 Seek a helping hand
Decluttering can be carried out for a number of reasons such as getting the house ready to impress a buyer or simply packing away your non-essential belongings to reduce the workload on moving day. Or do you have a gap between your move-out and move-in date and need a place to store all your things for a few days or weeks? These items will, of course, require a new, temporary storage space and if friends or family can't help with a spare room or garage then using a local self storage company may be the solution you need.
Protect your possessions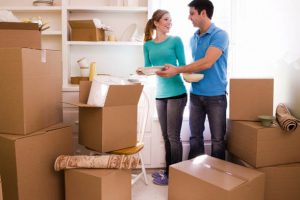 Plan in advance and purchase plenty of strong boxes, bubble wrap, tape and blankets prior to packing….these are your belongings after all. Make sure you individually wrap fragile items such as glassware, photos, pictures, plates etc before packing them in a larger box. If you are thinking of placing your belongings into long term storage then make sure everything is clean and dry so they don't become mouldy during the months (or years) in storage.
Pack smart, Pack safe
When it comes to packing your items, make sure you think logically about how you're going to go about it. Always pack heavier items in smaller boxes as it's easier to carry. Always think about how many books you stack in one box as these quickly add up to a lot of weight and may lead to a bad back or broken box when trying to lift it. Use larger boxes or bags for essentials such as duvets and pillows as these are light and easier to stack and store when contained in a box or bag. It may seem obvious to many but always label each box or bag as you will forget over the weeks or months when you suddenly need some items and can't remember where it is…leading to wasted time and effort trying to find the right box.
Where are you going? 
It's easy to get caught up in the excitement of changing postcodes but don't forget to tell your bank, insurance company, building society, credit card providers and favourite charities before you go. After all, you don't want any important documents getting sent to the wrong address.
And, just in case the bank doesn't change your address, don't forget to redirect your post with Royal Mail as a fail safe.
'Go to' essentials
Prepare a bag of essentials which should be the last thing you load into the car. This could include a change of clothes, toothbrushes, snacks, kettle, tea & coffee, mugs and sugar. Perhaps a first aid kit, tool box and toys to keep younger ones entertained when unpacking.
Treat yourself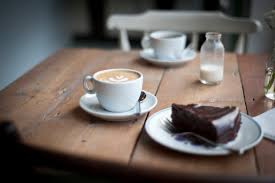 A big move is hard work and stressful so stick to your deadlines but also allow yourself some down time to enjoy a well-earned rest. Enjoy a cup of tea and biscuit during the day and why not order in from your new local takeaway in the evening. After all, there will plenty of time to cook in your new home. If you're not sure of what takeaways are around then a quick Facebook post in the local group will always bring suggestions and recommendations for you to try.